Welcome To Hampshire Regency Dancers
COVID-19 UPDATE
The UK Government announced recommendations that social contact should be minimised, in particular gatherings and crowded places, and that pubs, clubs etc. should be avoided to reduce the impact of Coronavirus. The advice from the medical experts is that these measures will need to be in place for a 'prolonged period'.
In light of these recommendations it has been decided to cancel Hampshire Regency Dancers Wednesday dance sessions for the foreseeable future.
We hope to be dancing again soon!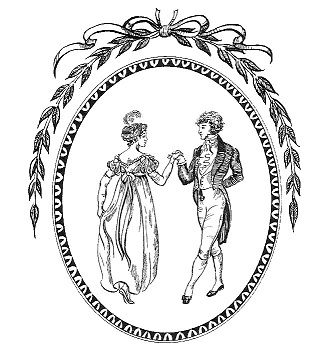 The Hampshire Regency Dancers is a dance group based in Winchester, England.
Our aim is to promote, practise and enjoy the dances from the late Georgian and Regency periods, circa 1775-1830; and to have fun while doing so.
We meet to learn the Country Dances, Cotillions and Quadrilles danced by Jane Austen and her contemporaries. Jane lived most of her life in Hampshire and is buried in Winchester Cathedral. She wrote all of her novels in the village of Chawton where we regularly perform.
Dances are taught with the help of experts in historical dance. We walk the figures through in advance, practise any new steps and then dance them to the music of the period. Some of the dances are lively, but others are slow and stately such as those you might have seen in film or television adaptations of her work.
Regency dances are suitable for adults of all ages and abilities and you don't need to bring a partner or a costume to join in.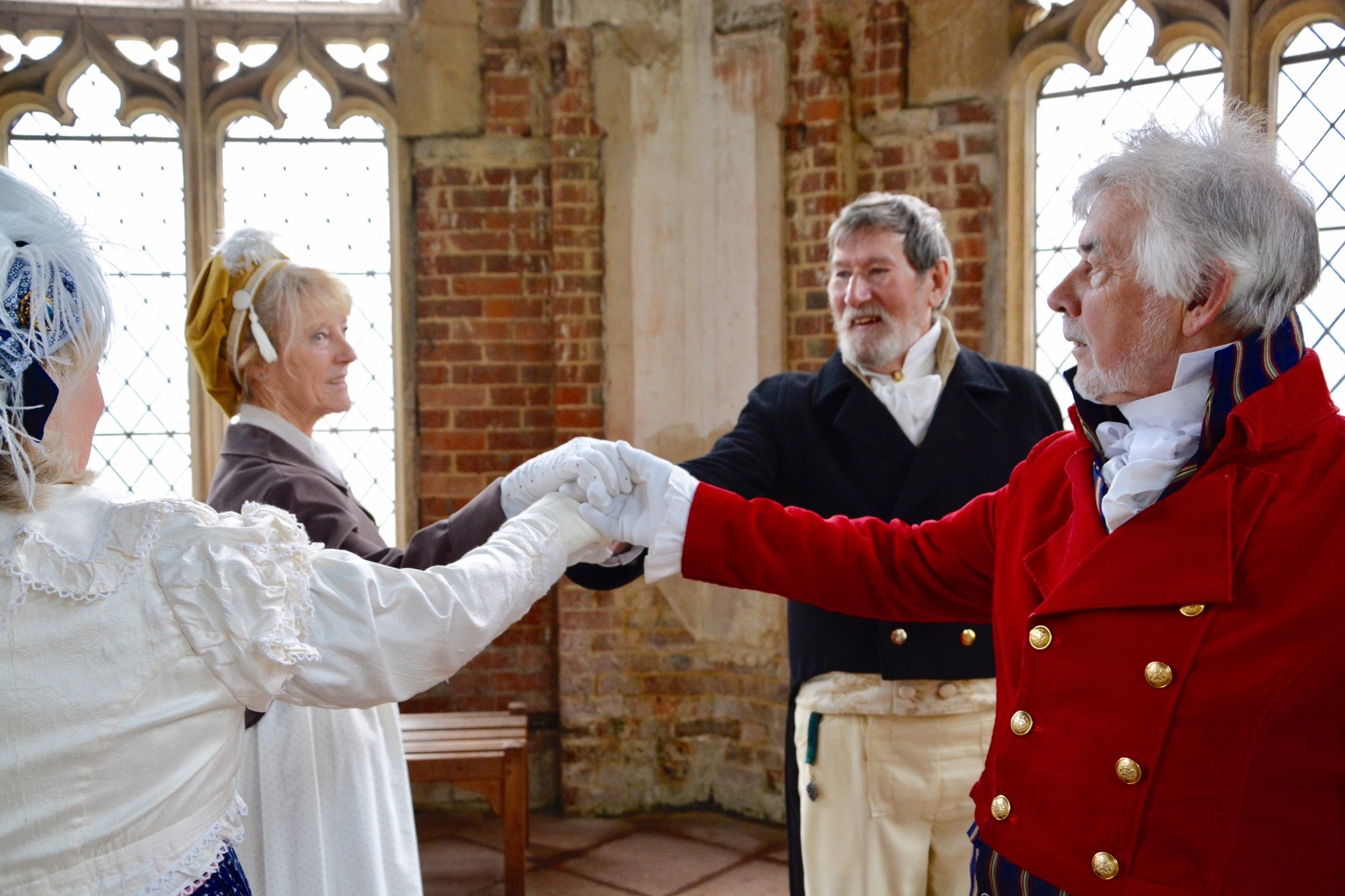 We practice every Wednesday evening at venues in the Winchester area.
Anyone is welcome to attend our dance sessions but please contact us before if you would like to visit.
Visit our Dance Sessions page for more information and our practice calendar.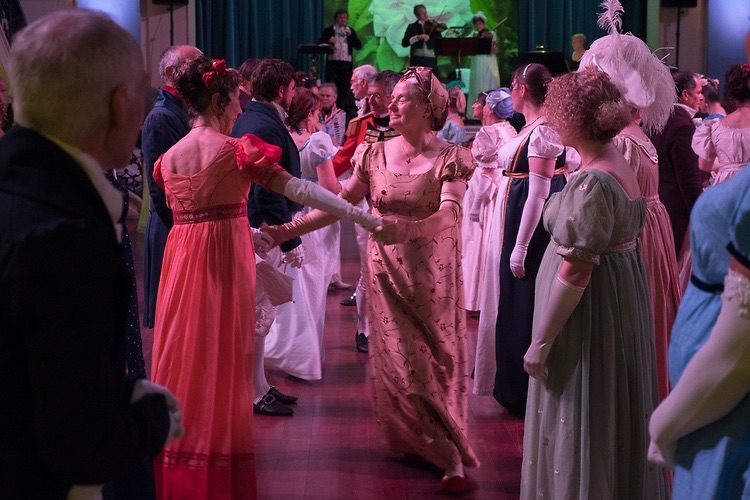 Throughout the year we perform at events in Hampshire and the surrounding counties and would be delighted if you came to see us dance and even join in some dances with us.
For a list of events this year, please refer to the Events Calendar
The Hampshire Regency Dancers are also available to perform at private events and functions. Please contact us for further information.
Since 2005 we have held an annual Grand Regency Ball in Hampshire, each with a different theme. Guests are invited to come in period costume and enjoy popular dances of the time.
The Ball has an international following. Tickets usually sell out months in advance so it is advisable to book early, as places are limited.