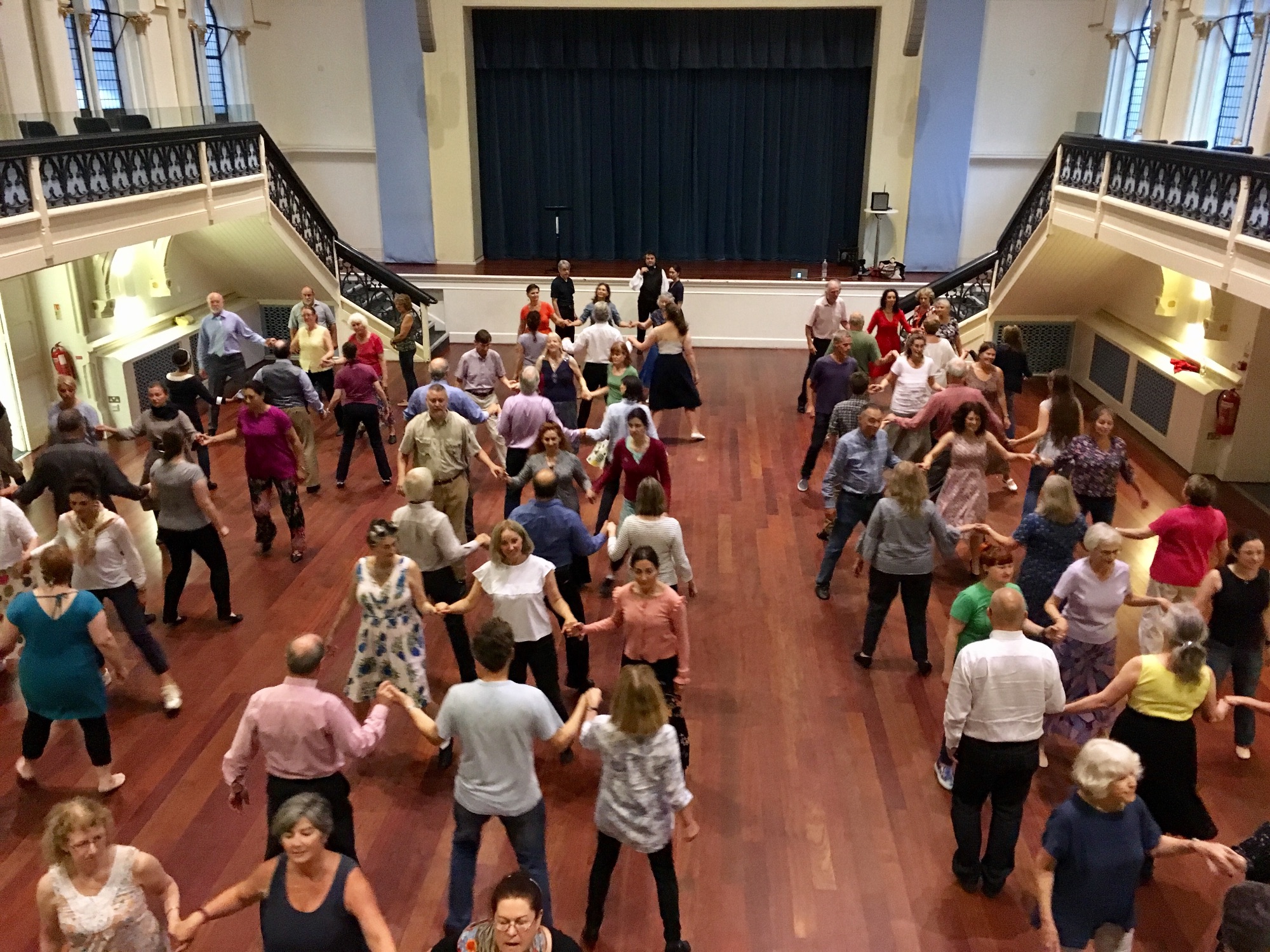 We practise regularly on Wednesday evenings at two venues in the Winchester area. The first two Wednesday's of each month are at St. Luke's Church Hall, Winchester from 8-10pm. The remaining Wednesdays are at Shawford Parish Hall, Shawford, also from 8-10pm.
No costume is needed and you don't need to bring a partner, however we recommend wearing flat footwear such as ballet or jazz shoes.
Anyone is welcome to attend our sessions for a small fee, but please contact us before hand if you'd like to visit. We love to have beginners join us, and your first session will be free! If you're considering visiting us for the first time, we have a Beginners Pack you might find useful.
Dance Sessions are not suitable for anyone under 14 years old. Visitors aged 14 or 15 must be accompanied by a responsible adult.
Although we take our dancing seriously, these are social evenings with a chance to get to know others in the group.
If you would like more information please contact us We would particularly like to hear from local musicians who would be interested in playing for the group.
St Luke's Church is in Mildmay Street, just off Stanmore Lane. The Postcode is SO22 4BX.
If you go to the end of Mildmay Street, where it joins Battery Hill in a right angle, the entrance is just at the corner. Park and walk down the slope at the side of the church and you will see the entrance to the hall.
Shawford Parish Hall is in Pearson Lane, just off Shawford Road. The Postcode is SO21 2AA.
It's very close to Junctions 11 and 12 of the M3, just South of Winchester; it's a 1 minute walk from Shawford Train Station.